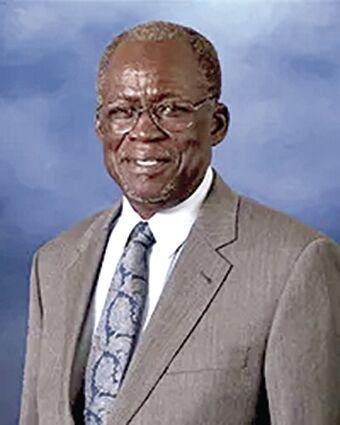 Former state Senator McKinley Washington Jr. of Ravenel died last Sunday. He was 85.
Washington served House District 116 in the South Carolina House of Representatives from 1975 to 1990. He then moved to the South Carolina Senate, where he represented constituents in Senate District 45. Washington spent ten years as a member of the South Carolina Employment Security Commission after leaving the Senate.
In addition, Washington led Edisto Presbyterian Church (U.S.A.) as its pastor for 50 years. Upon his retirement from as a pastor in 2012, the South Carolina General Assembly honored him with a Concurrent Resolution recognizing his 50 years of ministry on Edisto Island.
Charleston Mayor John Tecklenburg issued a statement saying "McKinley Washington was the finest kind of public servant – a bold and gifted leader who combined unflinching moral purpose with a generosity of spirit that brought people together and opened the path to progress and reconciliation. He was also, to many of us, a wise mentor and a true friend. Sandy and I miss him already."
Sixth District Congressman James Clyburn issued a statement saying "McKinley was a fierce advocate for the Sea Islands of South Carolina and he spent his life fighting for equity and a better quality of life for the communities he represented. He was a man of great faith, but he followed the admonition that 'faith without works is dead.' As a result, he left his community and his state a better place."
"I'd rather see as a sermon than to hear one any day. Rev. McKinley Washington was a living sermon. He walked with us and showed us the way. While this lion of the Senate is known for his booming voice, he also listened and mentored. SC is far better off because he lived," said state Senator Marion Kimpson.
Washington was born in Mayesville, South Carolina, in 1936. He attended Johnson C. Smith University in Charlotte, where he graduated with bachelor's degrees in economics and religion. He then attended the Johnson C. Smith Theological Seminary, where he earned a Master's Degree in Divinity.
Washington spent his life fighting for individual and religious freedom. He established the NAACP branch in Edisto and the St. Paul Interdenominational Ministerial Alliance, serving as its president. During his time in the South Carolina Genera Assembly, he also served as the Chairman of the Legislative Black Caucus.
In addition, Washington established the Economic Opportunity Commission for Charleston County and the first seven Head Start programs in South Carolina
Washington is survived by his wife Beulah, daughter Katrina, son Michael, and two grandchildren. Funeral arrangements had not been announced at press time.